WHITEHEAD STUDIOS IS CLOSING ITS DOORS
Gordon is hanging up the camera and closing Whitehead Studios.
It has been an honour and a privilege to work at, manage and own such an iconic Ipswich Business and to have been a part of so many peoples lives through the photographs we have taken.
I would like to give my sincere THANKS to the Whitehead Family, who have allowed me this privilege of continuing their family business from 2004 until 2017.
To Ann, Kassi, and Tessa who gave so much to help me, especially through the tougher times. You have my utmost appreciation and it will never be forgotten. THANK YOU.
And to the numerous families, schools, sports clubs, companies and friends who have been a part of my career, I have treasured the opportunities you have provided and I hope you all cherish the images we have created together forever.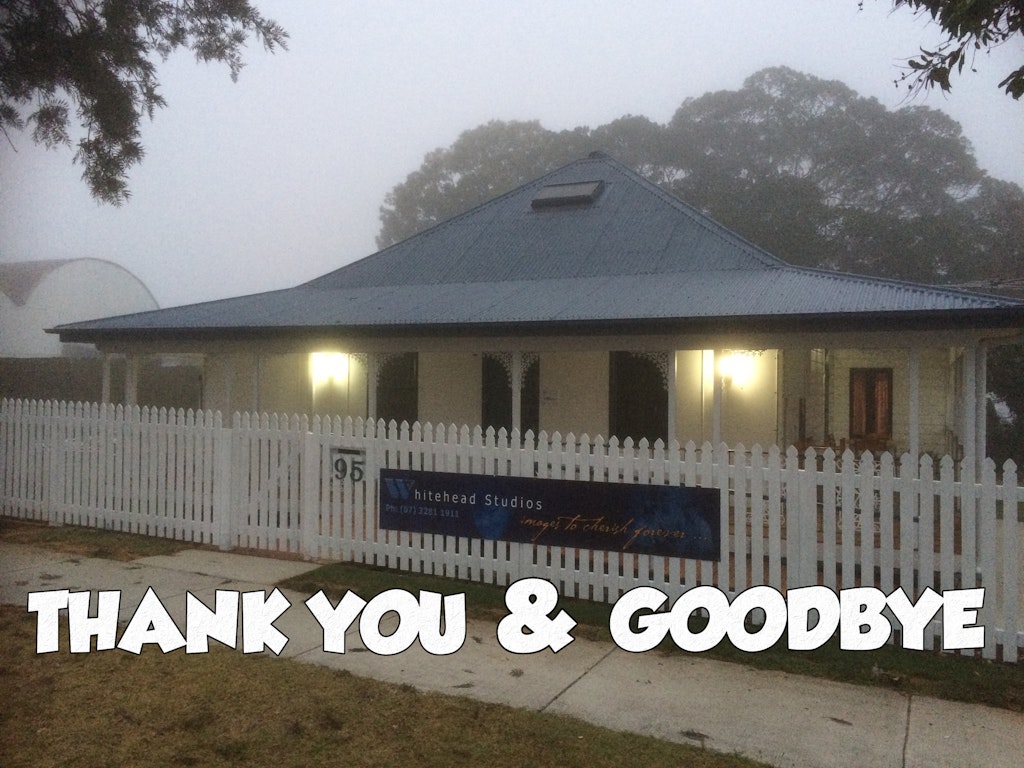 All of the Whitehead Historic Collection that are on Picture Ipswich will be returned to the Whitehead Family and details on how to get copies will also be on Picture Ipswich.
Any queries regarding work in progress or purchasing negatives / images please call
Gordon on 0432 255 692
If anyone is interested in purchasing any of our equipment and furniture also please call Gordon on 0432 255 692 to arrange a time to have a look at what we have got.
It will be all gone by the 10th March 2017 so get in early.
I am really excited to say that Tessa Foord will be looking after all of our Newborns, Maternity and Family Portraiture from now. She is a wonderful photographer that has had a career with Whitehead Studios for over 20 years. Please contact Tessa
We are very pleased and excited to join with Studio Kirby who will now handle all the School Photography for us.
Studio Kirby is Queenslands' premier school photography, video and marketing company.

Their comprehensive and personalised service has allowed them to form long-term collaborative partnerships with some of the top schools in South East Queensland.
Check out their website: www.studiokirby.com.au/